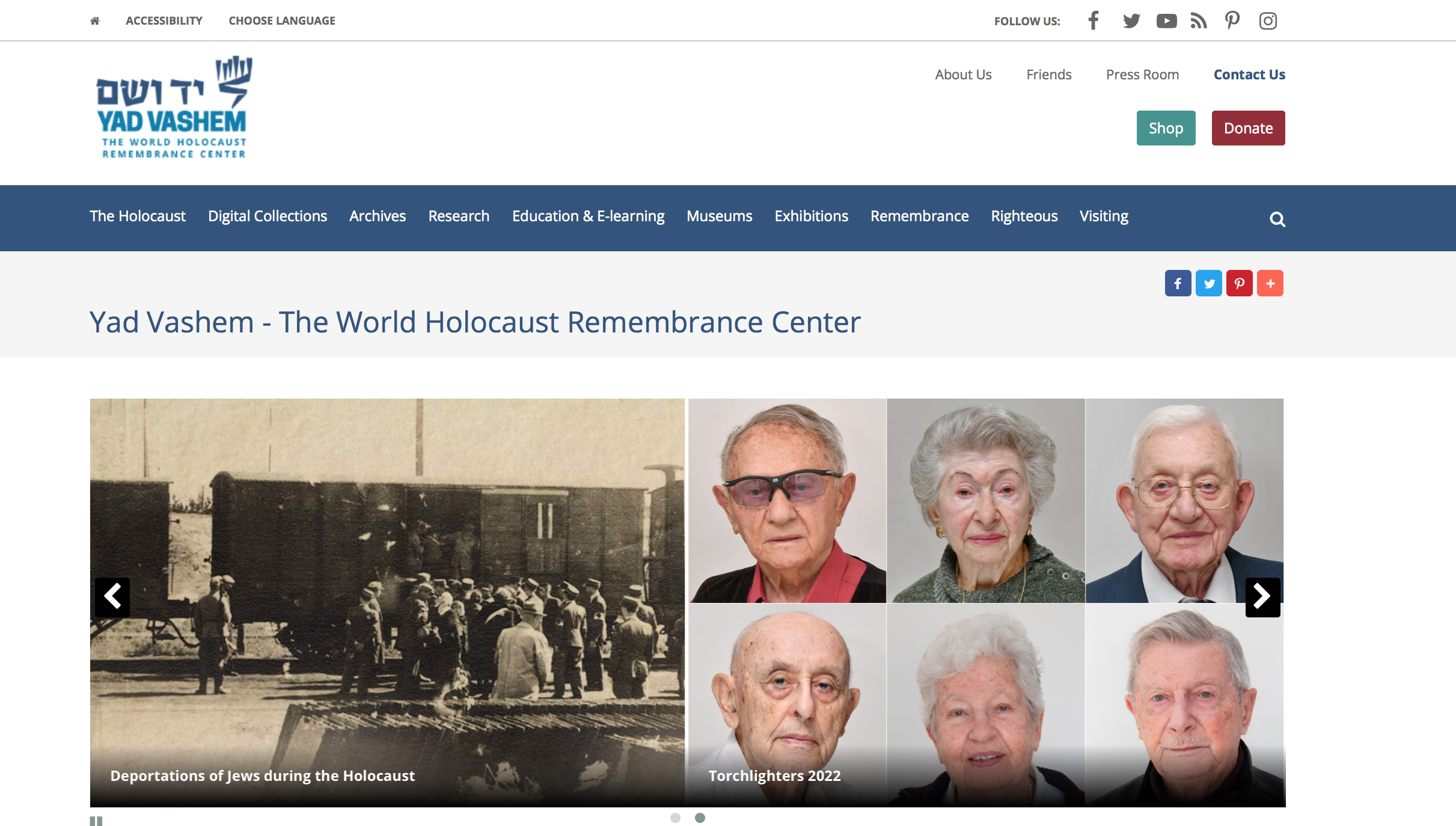 Yad Vashem, the International Holocaust Memorial, was established in 1953 by a law passed by the Knesset, the Israeli parliament. Its mission is to commemorate the Holocaust though documentation, research and education. This includes remembering the six million Jews murdered by the Nazis and their accomplices, the Jewish communities destroyed and the ghetto and resistance fighters, as well as honouring the Righteous Among the Nations who risked their lives to save Jews during the Holocaust.
The Central Database of the Names of Holocaust Victims.
This is a unique international project initiated and managed by Yad Vashem. Its main goal is to find the name of each victim and reconstruct their life story. At the present time, the database memorializes an estimated four and a half million Jews murdered in the Holocaust. Memorial Sheets are special forms created by Yad Vashem to record the individual identities of the six million Jews murdered by the Nazis and their accomplices, and their brutally ended life stories.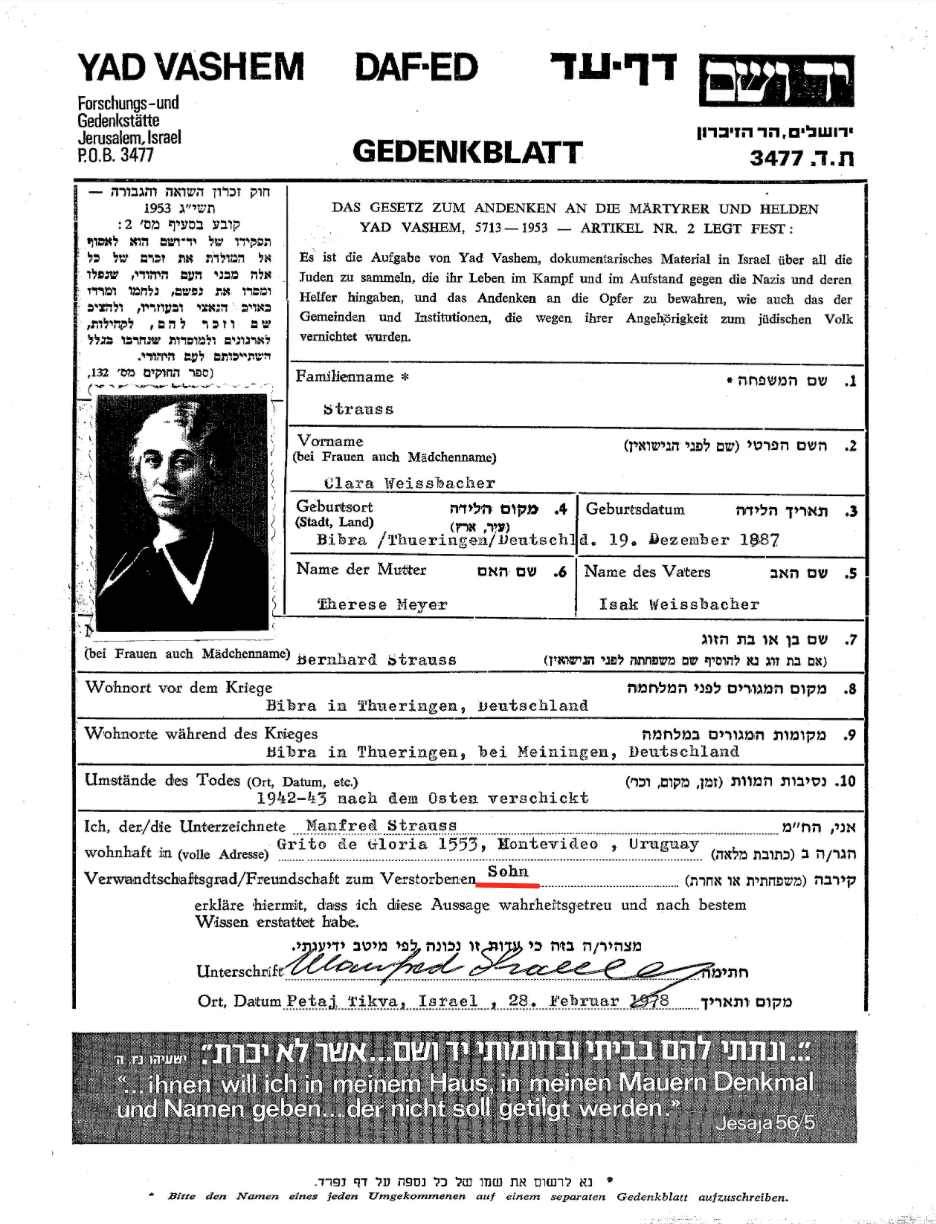 The one-page forms are submitted by Holocaust survivors, surviving family members or friends in memory of Jews who were murdered in the Holocaust. They include the name, biographical information, fate of the person, and information on the page submitter, including their relationship to the individual for whom the page is for. Since its founding, Yad Vashem has worked tirelessly to fulfill its moral obligation to commemorate each victim as a human being, to restore his or her identity and personality, which have been reduced to mere numbers. The first 800,000 names on memorial sheets were collected in the 1950s. Since then, continuous worldwide contact work has been carried out to identify the nameless victims of the Holocaust and to give them a perpetual remembrance.
At the present time, some 2,700,000 names have been documented on memorial sheets in more than twenty languages, stored for all time on shelves along the circular enclosing wall. Many shelves are still empty – silent witnesses to the millions of people who have yet to be memorialized.
Yad Vashem Photo Collections