This page is currently under construction, thank you for your visit.
The profile for Eisenberg is of Albert May, to be found here.
Eisenberg, a town of approximately 4-5,000 residents in 1910, had few Jews among its population.
According to the Handbook of the Jewish Community Administration, from 1924/25, two Jewish families lived in Eisenberg. also belonged to the Jewish community in Altenburg. One family was that of Ludwig and Alma Rothholz, who had been running a clothing store in Eisenberg since around 1910. Initially their shop was at Steinweg 6, but, after the death of her husband, Alma Rothholz moved her business to the corner house at Marktgasse 2. Another family in Eisenberg was the Albert and Emma May family who arrived  in the town sometime in the 1910s. Their household included daughter Margarete who was born in 1909 in Arnstadt. The Mays lived at Großer Bühl 1. In September 1933, nine months after the Nazi Regime began, Margarete had a son, Manfred. The May family remained in Eisenberg throughout the 1930s as did Alma Rotholz.
On 09 May 1942, the four Mays left Eisenberg for Weimar and from there on to Belzyce Ghetto.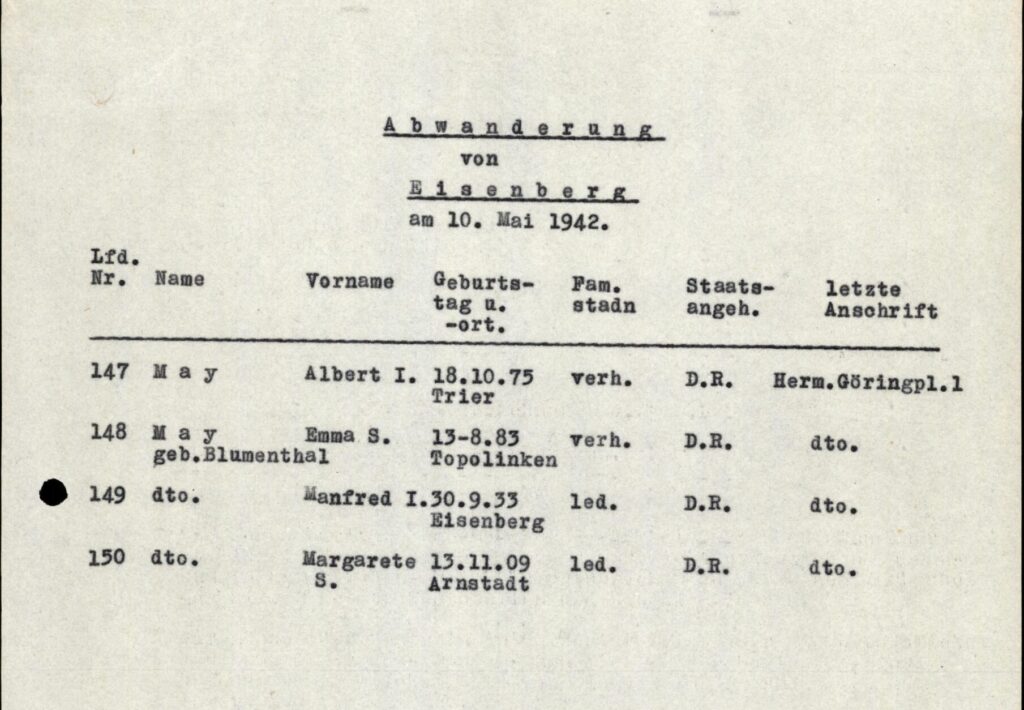 From May until September 1942, 73-year-old Alma Rotholz was the only Jew in Eisenberg. On 06 September 1942, Alma Rotholz took her own life rather than be deported to Theresienstadt.
Among the papers in the Arolsen Archives is this list compiled after the war by the Stadtverwaltung Eisenberg of the Jews resident in the town.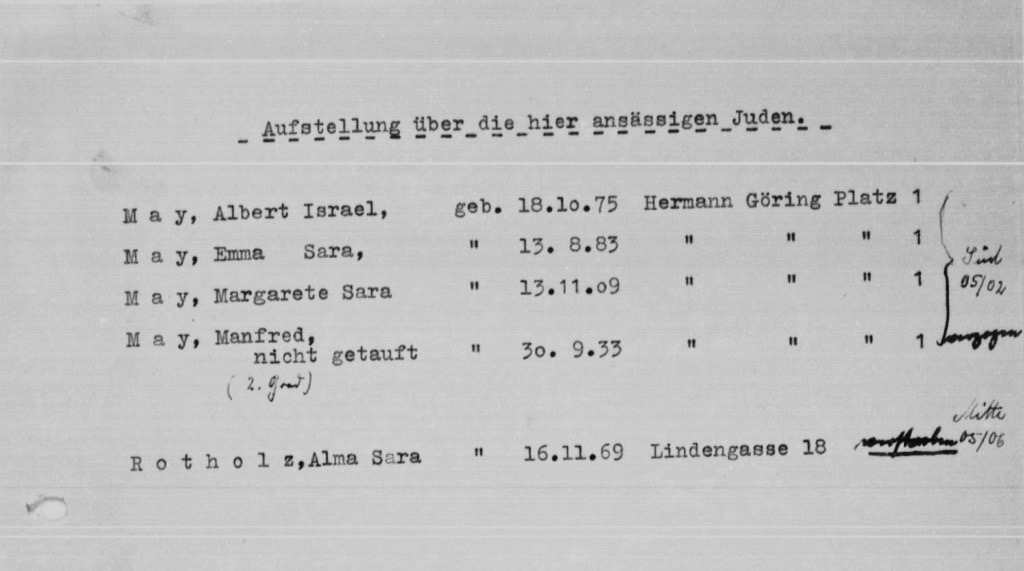 In 2015 Eisenberg laid Stolpersteine for the four Mays in front of house at Großer Bühl 1 ; the following year, a Stolpersteine was laid for Alma Rothholz.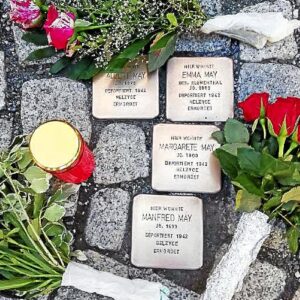 See
Eisenberger Stolpersteine gedenken Naziopfern (MDR, Juli 2014)